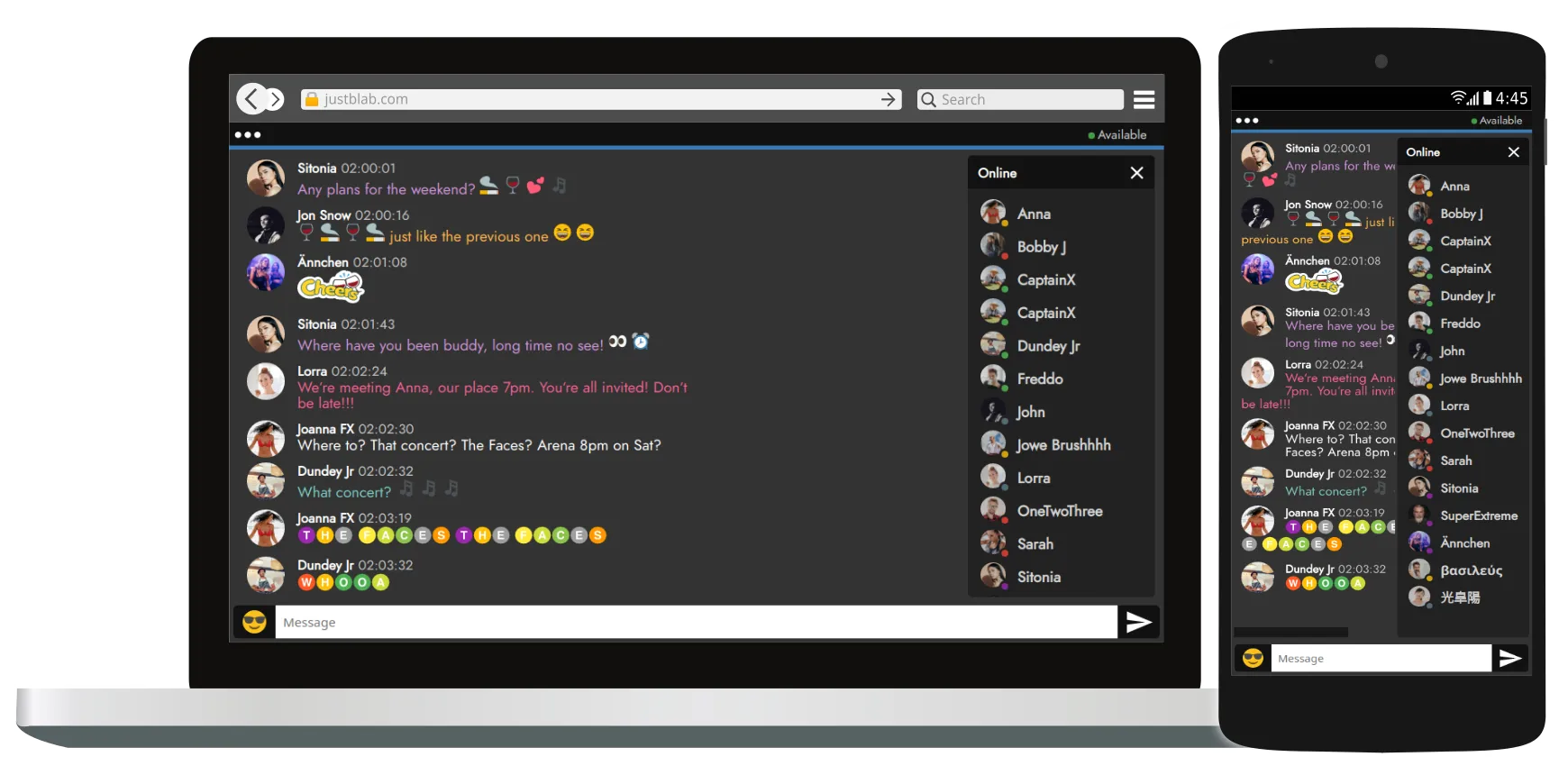 BlaB! AX
Free

Completely free AJAX/PHP group chat. Frontend / Admin CP are with responsive design, HTML5 and CSS3 compliant. Supports any browser including mobile browsers and MSIE11.
How to install - Cpanel hosting
Download BlaB! AX (FULL PACK) at the bottom of this page.
Upload the ZIP file to your webhosting server web-root folder public_html from Cpanel File Manager.
Right click on the newly uploaded ZIP file and select Extract.
Rename the extracted blab-ax folder to mychat or whatever you wish.
Navigate with your browser to YOUR-URL.COM/mychat/ - (the install will start automatically) and follow the instructions.

Step 1: submit MySQL host, user, password and database name.
Step 2: create your admin account (username, password, email etc).
FTP install? Help with MySQL? See the documentation. Hosting panel with Softaculous? Look for BlaB! AX in the Softaculous app library and install using their automated installation.
Features
Preview / Documentation
Downloads
---
Need more? Admin panel with hondreds of options, user groups with permissions, VIP Users, voice & video messages, file upload & share, polls, quizzes, doodles, GIFs, MACHINES, integration with popular scripts such as WordPress, Joomla, Invision Board, vBulletin, Woltlab Suite, Xenforo, Vanilla etc etc etc?

BlaB! AX Pro
Page updated: 2022-04-14